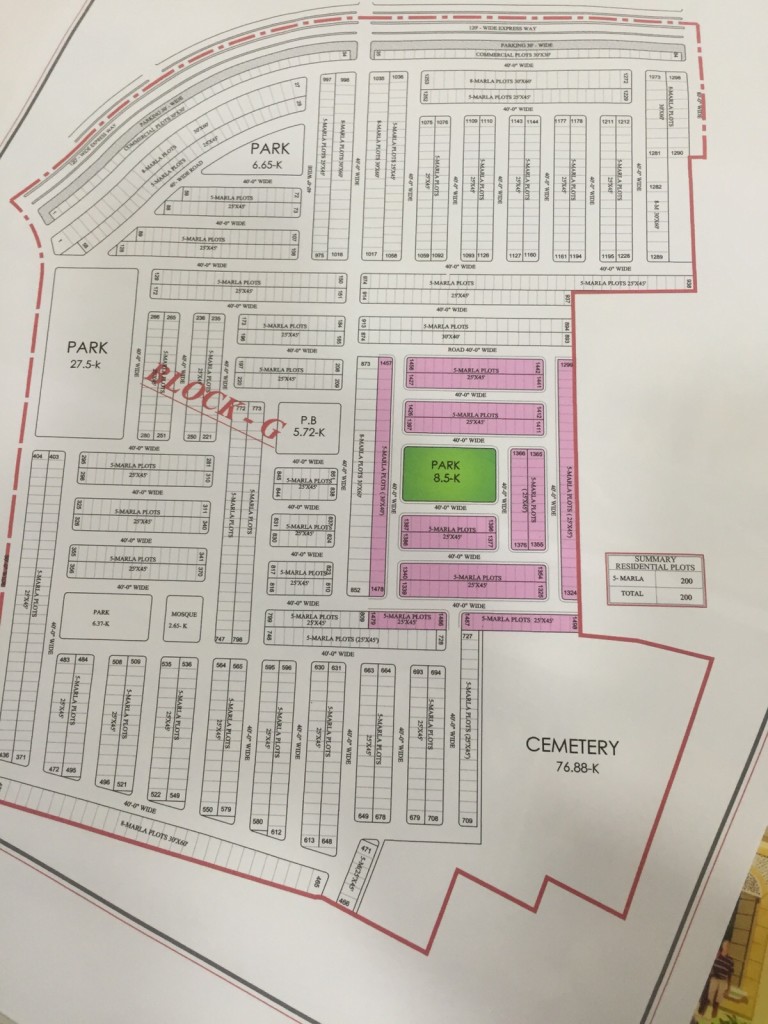 In mid of September Bahria Town management has launched a new deal in G-block, Bahria Orchard, Lahore. This is a small deal of nearly 200 plots. These are balloted plots. Map is given above. Colored area is of new deal.
Price:
Bahria has launched these plots in Rs. 2,050,000/- Right now prices vary from Rs. 2,000,000/- to Rs. 2,600,000/- depending on the location of plot.
Installments:
Due amount is Rs. 1,200,000/- which you have to pay in 6 equal installments of Rs. 200,000/- after every 3 months.
Benefits:
No transfer fee
No stamp duty
Land Acquired
Pay small amount in start
Limited plots
Balloted (number allotted) plots
Expert Analysis:
Bahria Town has started the development of South block deal in Bahria Orchard. This development has result in raise of Rs. 5 lac within 3 months. This is a very good raise on very little amount. Same thing is expected to happen in this deal as the development starts. It will take few months to start development here in G block. Though it is a very small area, it won't take long to Bahria Town to develop this new deal area.
For Buying And Selling:
You can contact to below phone numbers if you wish to buy or sell your plot in this new deal of G block, Bahria Orchard, Lahore.
Nabeel Zafar: 0345-4301013
Usman-bin-Khalid: 0301-4442226