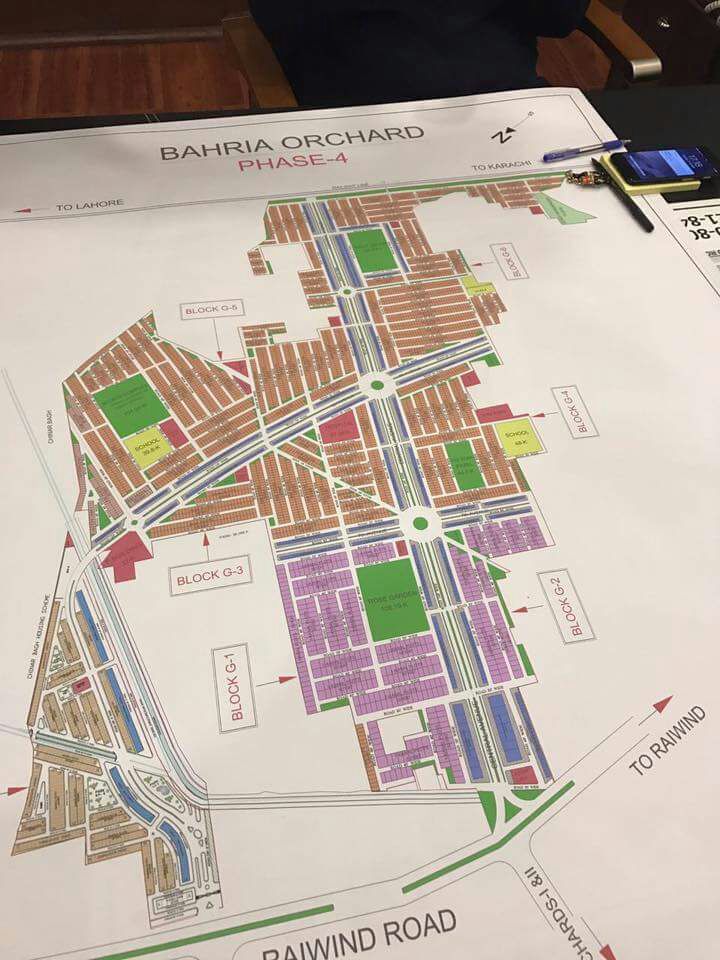 Bahria Orchard Phase 4 map has reveled just now.
This is very good and huge map. It's look like that there lot of work to do in Bahria Orchard Phase 4.
Analysis:
1 Kanal is on very good location. Right now Bahria market is not giving 1 Kanal plots. I'm talking about 6:15 pm on 17-01-2017. Let's see what happens tomorrow.
When ON will come:
Bahria Town is booking the plots from their office. As long as Bahria will keep booking the plots, prices will remain controlled. But Bahria has not announced any closing date. It's on first come, first serve basis. So Bahria can close the booking at any day. From that day onward, ON will start in the market.
Balloting Date:
As per Bahria management, balloting will be done on 3rd installment. This way Bahria property market will play with files for next 8 months.
Conclusion:
It is a very big map and there's lot to happen in this market. 1 Kanal plots are less in number. Their prices will be increased soon. 10 Marla plots quantity is big in number so it's really tough to bring up the rates in that category.
Now property dealers of Bahria Town has lot to do in these couple of years.
For Booking of Plots Contact:
Nabeel Zafar: +92-345-4301013
Faisal Khan: +92-321-4229424