Good Day Everyone,
This article is connected with the series of article in past. Some time I become very tired by answering and answering the queries about sector f, but I also for feel bad for those people who are suffering in sector F, waiting for good news from my side.
Here is a little good news for sector F, investors and plot holders,  Bahria town had delivered 1st installment of plot.Here is the map of sector F, adjustments. This area is adjacent to Ghaznavi block and these plots are also the part of Ghaznavi block. Those people who have these plots will enjoy good profit now. Also bahria town management is seriously interested in delivering the remaining project.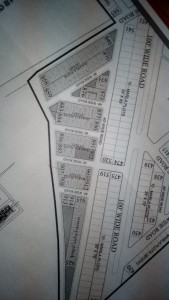 Second good news is sector F,  10 marla and 1 kanal files sees a good increase in rates.
10 marla file which was previously been traded at  PKR 250,000 minus is now at (on) of PKR 150,000. Whereas 1 kanal full paid jumps from 48-49 lac to 52 lac directly.
Hope fully bahria deliver remaining project ASAP.
For more details or one to one discussion.
Call of sms at 0300-8446790
Moazzam Khan
Land Economist