Bahria Town has recently launched a new commercial project with the name of Jinnah Avenue Commercial in Bahria Town Karachi. Forms are out and people are loaded on bank like this is their only chance of life.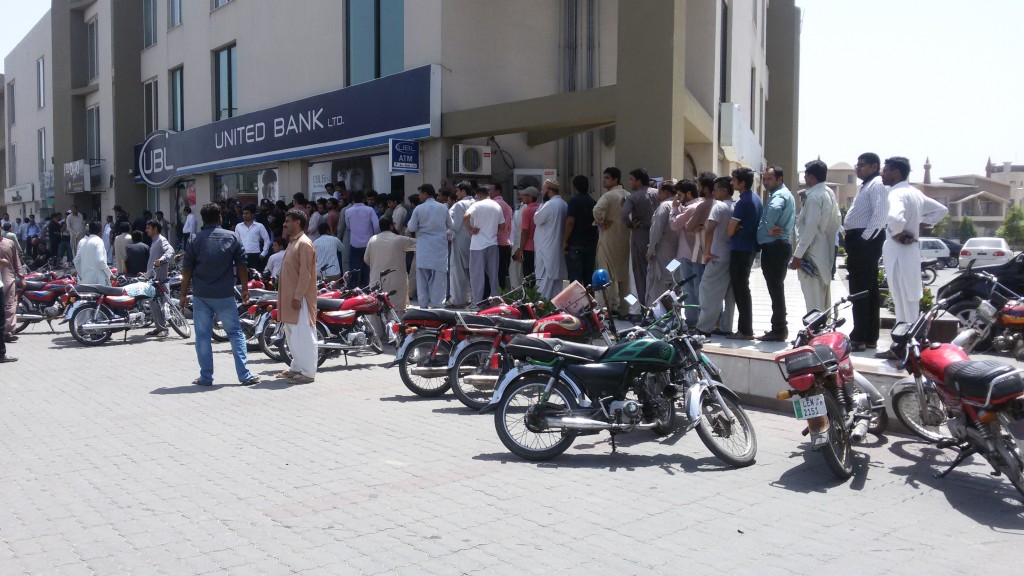 Bahria Town give registration forms first, which people buy and sell. Yes people sell forms. And they give them profit as well. Even some people bought a new car with just one day profit and some lost all of their money, like that in the poker's game. You think it's in your hand, but actually it's not.
How Satta Works:
For some people it's just a matter of luck but is it really a luck then? Not for all of them. Big giants create game, they create demand and the form prices rises. When they earn enough money, they just get out of the game leaving so much supply of forms, that the form prices fall on earth.
These forms were available earlier in the market through property dealers. What property dealers do; they write on their letter head about the commitment of number of forms. Whenever the forms came out, they give it to their committed people.
Previous Price Of Jinnah Avenue Commercial Registration Forms:
As people get to know through the property dealers about this new registration forms. They try to get their hands on it. People/property dealers don't care about the price of plot, or even is it a plot or not, they just need those forms to play Satta.
When the news came price was Rs. 125,000/- – Rs. 150,000/- On (other than form price i.e. Rs. 100,000/-)
Then ON came to Rs. 50,000/-
Then ON came to Rs. 25,000/-
Today you can get it on level Rs. 0/- On from UBL bank where people are crazy to get forms right now.
What Happen Next:
It doesn't mean that price will go in negative are remain at level. Once the bank stop giving registration forms. Prices will again start to rise high. This is purely a Satta, Juwwa or whatever you say. There ain't any rules in it. There ain't any right and wrong in, it's because it's wrong at the first place.
Islamic Point Of View:
This kind of trading is totally Haram in Islam. There are many Fatwa's on it as well. There is not a single school of Islam who favors such kind of trading. Everyone says that it's not allowed. The earning from buying/selling of these registration forms is totally Haram (there ain't any doubt about it), it will not bring you peace but problems.