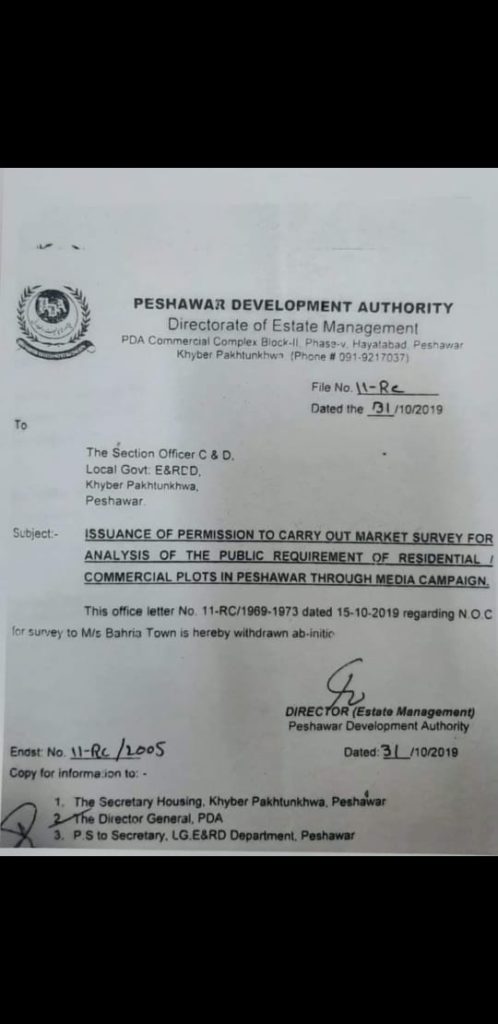 Bahria town Peshawar Noc (no objection certification) from pesawar development authority finally circulated in the market. Although this is very initial and one of the Noc but sources saying bahria town got almost 90% Noc, and will able to launch the project timely. As i mentioned in my last article to create hype these types of stuff will regularly comes in the market. Read previous article.
Bahria town Peshawar sales and marketing office already established there from two to three years but there is a big news staff will join on 5th december and there will be opening ceremony held tomorrow inaugrated by Malik riaz and country head at 2:00pm, so this is the major development so far thats mean Peshawar project will launch timely. Address of bahria town Peshawar office main Gt road near tarnab agricultural research institute. after that mega ad campaign is also going to launch soon. here are some images of Bahria town Peshawar office.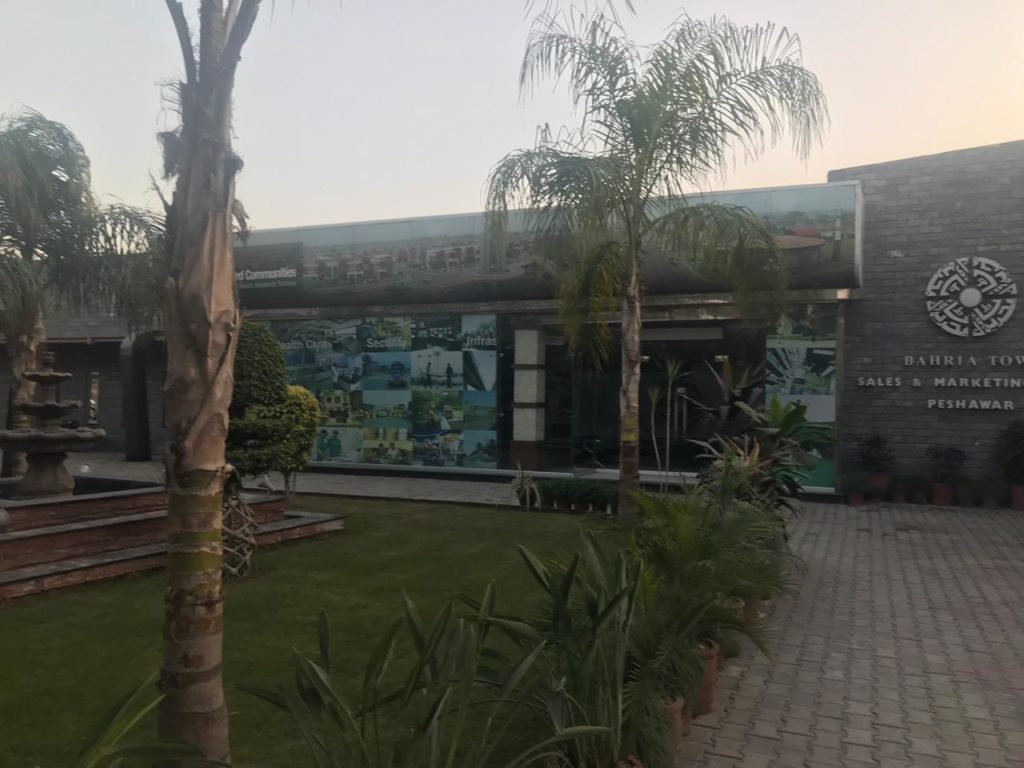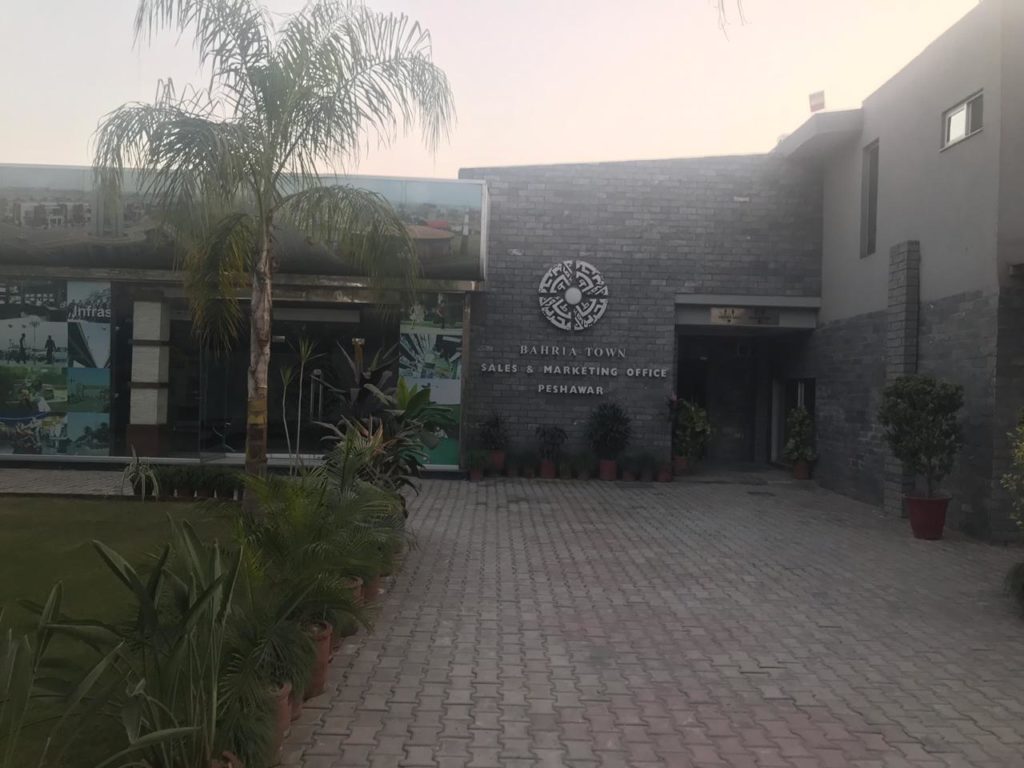 Initially Bahria town will run all operations from this office then after some time operation office will be shifted inside the bahria town peshawar. The location of peshawar is yet to disclosed but according to some sources bahria town Peshawar will be located at Charsada road near to motorway exit.
How to Invest in Bahria Town Peshawar.
Well, the major discussion apart from all this information how to invest in bahria town Peshawar, As i already mentioned in my last article bahria town will initially launch the Registration form worth of 10,000 to 25,000. On that launching day we will see long queue outside Bahria town offices and banks. If you cant stand on long queues then you should purchase on same day by giving some on ( profit). Then registration certificate will trade in bahria town markets for some weeks until the the booking start. So this is the first step to do investment in bahria town Peshawar.
For more information regarding bahria town Peshawar you can contact me on following address.
Usman bin khalid 0301-4442226
ubinkhalid@gmail.com