Good day readers , Hope you all are doing great. Today this article all about Ali block in bahria town Karachi. We will discuss the features that makes ali block superior than other in 125 sq yards. Numerous realtors of Bahria Town have the same opinion that Ali Block is top for investment and construction purpose at current situation in the 125 yards category, therefore, it is vital to identify that why Ali Block is more appropriate for construction and how it can be more suitable from the other precincts in the same category. Below i have mentioned the detail facts why Ali Block (Precinct 12) could be the prime concern of the investors, builders and the end clients.
Easy Access
Ali block is located at the Main Jinnah Avenue 400 feet road which means it has a very good access towards all the other precincts of Bahria Town.
Location and View
Top height location of Precinct 12 provide an remarkable view to its residents in the near future.
Gathering Nearby
it is situated at infront of Precinct 10 Villas where about 500 families are presently living. An another dominant consideration is that in the near future Precinct 10 and 11 Villas will be fully occupied like Quaid and Iqbal Villas and that will activate more clients to make their houses in Ali Block.
Families already living
As we know currently Ali Block is the only precinct in the 125 yards category where 20-30 families are presently living and a beautiful family garden for residents is also functional.
Near to Bahria Heights
The another prime reason in my view that Ali Block is also adjacent to the Bahria Heights which are also at the finishing stage and in the coming future about 600-700 families would be living in Bahria Heights which will make this particular area more populated. Keep in mind Bahria Heights is 1100 square feet 2 bedrooms flats constructed and sold by Bahria and possession is expected soon.
Impact of Grand Mosque
The location of Ali block is infront of Bahria Grand Mosque and wel all know that Grand Mosque will be a popular visitors place of Karachi in the upcoming and when visitors will visit grand mosque on daily basis then the adjacent Precincts to mosque will also engage the attention . As we have seen in Bahria Town Lahore as after the opening of Lahore grand mosque, the price of near located blocks to Grand Mosque increased by 10-15 lacs ( Janiper block. The reason behind that visitors started taking notice in the blocks or precincts which are located nearest to the tourist place. Moreover, there will be an Islamic Center in the Grand Jamia Mosque of Bahria Town Karachi and it is expected that International Islamic Conferences will be held in the grand mosque which means that international visitors will also be visiting the grand mosuque which is a very positive sign for the precincts near to the mosque.
Attraction for Builders
Ali block is most suitable for builders point views the most construction going in that vicinity. A builder can earn approximately two million by selling the 125 yards Villa. A good constructed 125 yards house can be easily sold in between 11 to 12 millions. This is a very good return on investment that why numerous builders are already constructing villas in Ali Block currently for business purpose.
Ample Parks
Ali Block is the only block in the 125 yards category of Bahria Town Karachi which has 8 big parks for its residents and this is one of the most prominent features of Ali Block.
Current Price Range
Presently the Price range of Ali Block are in between 33-50 lacs. A prime location plot can be bought in between 40-50 lacs. The price range of 33-35 lacs plots suitable for those having comparatively less range but these plots are not having a very good height but still a reasonable category for end clients.
Petrol Pump attraction
There are only two Filling station in Bahria Town Karachi and one is proposed in Ali Block and may be functional in the several weeks. This Predict that there will be a good traffic flow towards Ali Block and we can consider another positve factor of Ali block.
Conclusion
The above noted points, facts telling that Ali Block is currently the most suitable for investment purpose , construction purpose for builders and obviously the real buyer those want to construct own house in 125 square yard. Last but not the least the Ali block ( Precinct 12) will always remain prime precinct in this category.
Some Images of Ali block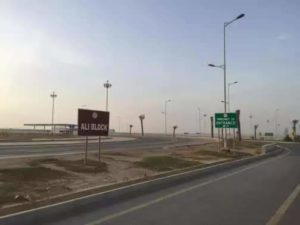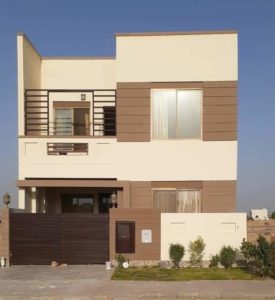 Read also
For buying and selling in Bahria Town Projects you can contact me on following address
Usman Bin Khalid 03014442226
Email: ubinkhalid@gmail.com